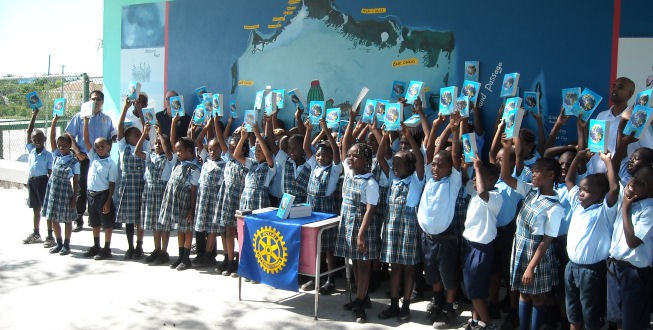 Rotary Club of Providenciales Turks & Caicos Islands
Mary,
On behalf of the Rotary Club of Providenciales in the sunny Turks & Caicos Islands, I wanted to thank you again for your support with assisting to get these dictionaries out to us. We distributed some of them today to the Grade 3's at 3 schools here and students were extremely appreciative and happy to receive them. Once we have some images, will send some on to you.
By means of this email, I'd also like to introduce you to Haresh, the Ass't RLI Director of District 7020 out of one of the Rotary Clubs in Jamaica, and he wanted your contact info to enquire about a similar project over there. Haresh is copied on this email.
Thanks again and we look forward to perhaps doing this project again next year.
Thanks & Regards,
Val Kalliecharan
Wired Island, Ltd.
Grace Bay, Providenciales | Turks & Caicos Islands