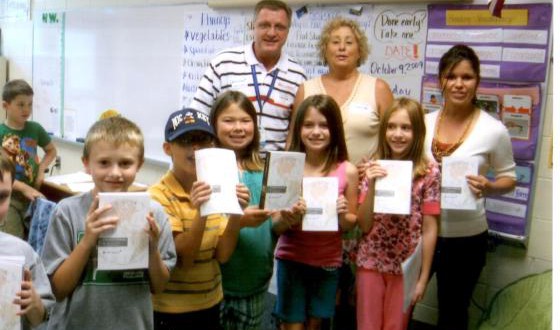 AT&T TelecomPioneers' Northwest Metro Council gives dictionaries to Dallas students
The Northwest Metro Council of AT&T Pioneers in Georgia presented dictionaries to all the third grade classes at Nebo Elementary in Dallas, Georgia, on October 9, 2009. We presented a total of 192 of the AT&T Edition of `A Student`s Dictionary` to the school. The teachers and students were thrilled with their new dictionaries.
The members in our Council feel that your company provides a quality product and we appreciate you making them available to us for such a reasonable price.
Sincerely,
Nancy Stoeppelwerth, Treasurer
NorthWest Metro Council
AT&T TelecomPioneers Georgia