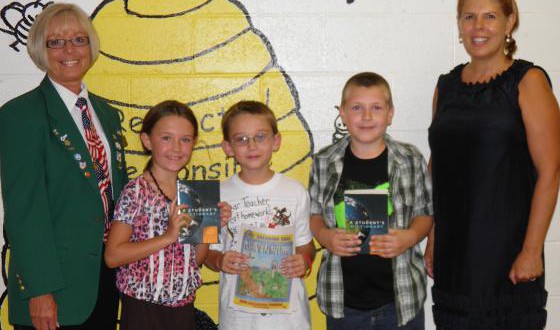 Bristol Elks continue and expand dictionary project
The Bristol Elks Lodge # 970 is located on Wood Street in Bristol. The objectives of our Order are fraternal, charitable, patriotic, and civic. Many of our programs are for the benefit of our youth. The Bristol Elks raised funds for the Dictionary Project by having several Burger Nights at the Lodge, runnin a raffle, 50/50`s, and with a grant from our Elks National Foundation.
The goal of the Dictionary Project is to assist all third grade students to complete the school year as good writers, active readers and creative thinkers by providing students with their own personal dictionaries. The dictionary is a gift to each student to use at school and at home for years to come.
The Bristol Elks is one of five Elk Lodges in the state of Pennsylvania to take part in the Dictionary Project. This is our fifth year with the Dictionary Project in the Bristol Township Schools, and the fourth year with the three parochial Schools, and the third year Bristol Borough Elementary School, and St. Mark`s Catholic School. This year we are happy to add Holy Family Regional Catholic School. Our total distribution, for 2010, is over 850 dictionaries to 40 third grades in 14 Bristol area schools during the month of September.