CeaseFire Illinois, the Chicago Project for Violence Prevention, and its community partners have been visiting schools to deliver copies of A Student`s Dictionary & Animal Gazetteer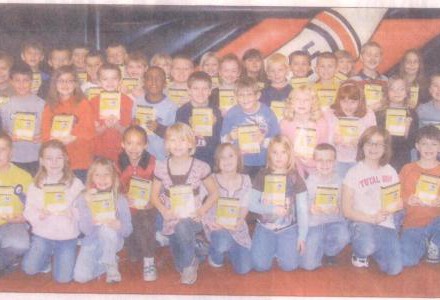 Each year as one of their community service projects, members of Buffalo Grange have presented dictionaries to the third grade class at Centennial School, Polo.
Wednesday will be an exciting day in Kuna for third grade classes! That's because it's the day Kuna Grange members host their annual Word for Thirds program.
Third graders at Hawthorne Elementary School all will get free dictionaries at 2:15 p.m. Wednesday from members of the Boise Southwest Rotary Club.
In its fourth year participating in the national Dictionary Project, the Rotary Club of Boise will present 'A Student's Dictionary and Gazetteer' to each student in the Adams, Cynthia Mann, J