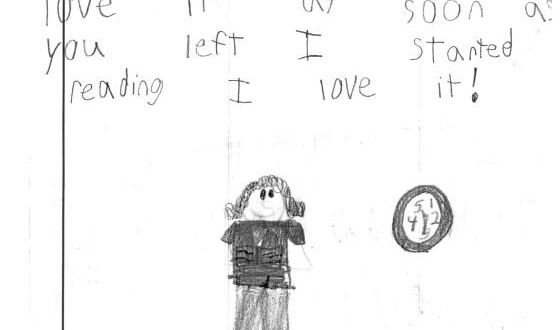 Galesburg Elks Lodge pleases the Community School District with dictionaries
Dear Mrs. French:
On Wednesday September 30, I, PDDGER Alphonse H. Urena, Member Connie L. Leath and Esteemed Loyal Knight Jim Peacock went to six elementary schools in Galesburg Community School District # 205. We visited the following schools: Cook Elementary School, Gale Elementary School, King Elementary School, Nielson Elementary School, Silas Willard Elementary School, and Steele Elementary School.
We gave a dictionary to each third grade student and the class teacher and the teacher`s aide. Plus we gave each school library six dictionaries for their use. Thank you very much for your support. We are looking forward to doing this again next year.
Sincerely,
Alphonse H. Urena
Here is a sample of the many letters sent to the Elks Lodge by principals, teachers, and students:
Dear Elks Club members,
Gale third graders were delighted to be given dictionaries from the Elks Club. We also appreciated the donation of six dictionaries to our school library. Through your generosity our grade three teachers are able to teach dictionary skills to each student which they can use for the rest of their lives. I appreciate your kindness toward the children of District # 205!
Sincerely,
Ellen M. Spittell, Principal
Dear Galesburg Elks Lodge,
I want to thank you for giving my class such wonderful dictionaries. I couldn`t believe how excited my students were. They will be keeping them in their desks throughout the year. We have used the dictionaries many times already. I will allow them to take the books home at the end of the year. I really appreciated your useful gift. Thank you very much.
Sincerely,
Mrs. Nelson, Steele School, 3rd grade
Thank you so much for giveing me the dictionary. I found on page 469 some maps. You guys are the best company I`ve ever met and I thank you.
From, Triniti
Thank you for the dictionary so much! You guys rock the whole world!
Thank you so much for giving me the dictionary! Now it is easyer to spell something that is hard to spell. I will keep this dictionary for the rest of my life. Thank you so so so much for the dictionary!!!! It`s just now a piece of cake to spell enything now since I have the dictionary! 🙂
From, Donavon