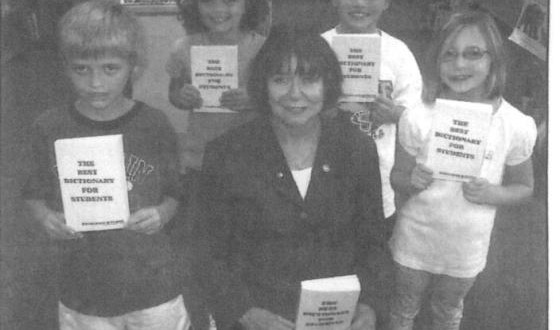 Green Tree Rotary's Dictionary Project
In September, in conjunction with The Dictionary Project, the Rotary Club of Green Tree presented more than 158 dictionaries to the students of Aiken, Dormont, and Myrtle Elementary Schools.
The goal of the program is to assist all students in completing the school year as good writers, active readers and creative thinkers by providing students with their own personal dictionary. The dictionaries are a gift to each student to use at school and at home for years to come.
Studies have shown that reading is the most important skill of all. It is the starting point for all the economic and social opportunities this world has to offer. Many educators see third grade as the dividing line between learning to read and reading to learn.
Rotary President, Sandy Grimes, said that the nature of the partnership is why her organization decided to become involved.
`As a service organization, ideals like literacy and children are very important to us,` said Grimes. `When we learned that we had an opportunity to affect both issues it became an easy choice to become involved.`