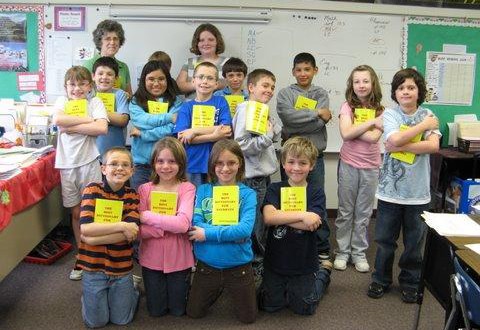 Happy students in Bonaparte, thanks to Rotary Club
These two pictures are from Bonaparte, Iowa. They LOVE their dictionaries. One teacher gave me a hug and said, `How did you know that I had asked the administration last fall for dictionaries?` Does that make me an angel in disguise?
Nancy Harms, Ottumwa, Iowa
Dictionary Project note:
Nancy is a member of the Rotary Club of Ottumwa, which gives dictionaries to all of the elementary schools in Ottumwa, as well as in Bonaparte and Moravia.