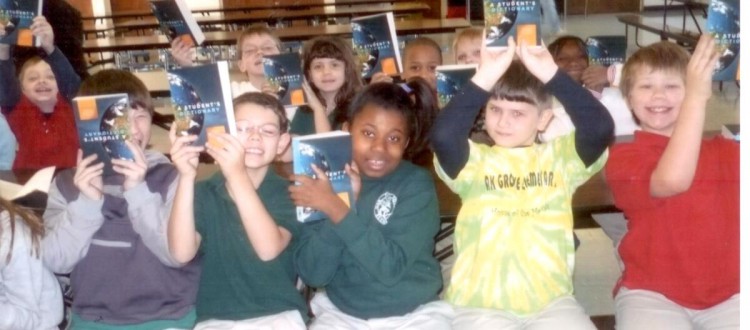 North Little Rock Woman's Club extends project to county schools
Dear Mary,
The North Little Rock Woman's Club completed their 4th year's distribution of approximately 800 dictionaries to the 3rd grade elementary schools in the NLR School District. Each year the students seem to be more excited.
The thank you notes and pictures show their excitement. The Scott School is one of the schools my son and I have made donations to in memory of family members and friends who are now deceased.
The new order from the club will be donated in memory of two club members who recently passed away. We have selected four schools in the rural county for this donation. What a challenge to pass on to so many children who would not otherwise ever have a dictionary in their home, much less one of their own.
Thank you for inviting us to be a part of such a great project.
Sincerely,
Corene Mitchell