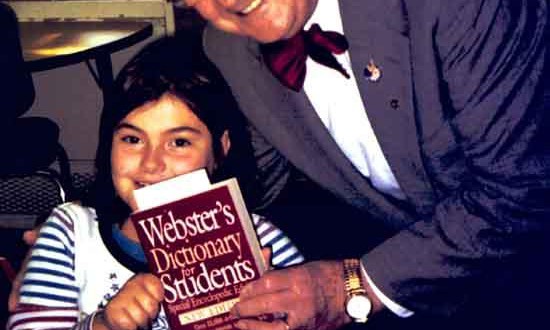 Rotary Club spreads the gift of knowledge to fourth graders
For the eighth consecutive year, members of the Boonton Club distributed dictionaries to third graders of The Wilson School and Wildwood School in Mountain Lakes, Rockaway Valley School in Boonton Township and School Street School in Boonton. Additionally, thesauruses were distributed to the fourth-grade students.
According to some school administrators, the project not only benefits the student, but also is one which appears to be changing the way students are looking a people, especially those representing the business community. Many of the students now see people, aside from their parents and teachers, as persons who are obviously interested in their well being and are encouraging and supporting their education.
This is pleasing not only to the student, but also it is extremely gratifying to the school administrators, teachers, and parents as well.
Based upon the recommendations of school administrators, third grade was the focus of the dictionary project, because it is the year when students begin to work independently. They begin to write, read, and think creatively and at this stage of their academic career, a dictionary is the first and most useful reference tool a child can own.
At the request of a local teacher, the project was extended to include the gifting of thesauruses to fourth-grade students.
The format of the presentations at each school was primarily the same. After being warmly welcomed by the School Principal and the third-grade teachers, and being formally introduced to the students, a member of the Boonton Rotary Club gave a short history of Rotary and the Boonton Club and talked briefly about the long-lasting use and value of a dictionary. As the dictionaries were handed out by members of the club, most students were overjoyed because they now had their own personal dictionary that they could use and keep forever.
Rotary is a worldwide organization of business and professional leaders that provides humanitarian service, encourages high ethical standards in all vocations, and helps build goodwill and peace in the world. Approximately 1.2 million Rotarians belong to more than 31,000 Rotary clubs located in 167 countries.
Donations of any size are always welcome. Checks can be made payable to Boonton Rotary Club and sent to P.O. Box 2, Boonton, NJ 07005.