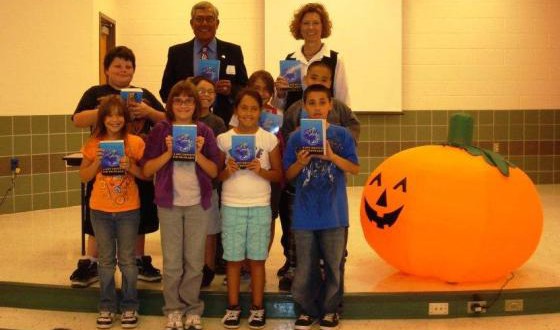 Tucumcari Elks Lodge reports on completed project
A total of 216 dictionaries were distributed during the month of October, 2010. Third graders at five elementary schools received dictionaries. The following Elementary Schools received dictionaries: Tucumcari-117; San Jon-14; Logan-26; House-10; and Santa Rosa-49. Also disributed were Drug Awareness book-markers, red ribbons, and coloring books.

Cost of 216 dictionaries: $367.20.
Cost of Elk labels for dictionaries: $24.37.
Total miles (5 towns): 345. (more or less).
Cost of gasoline: $49.64.

Total hours spent on project: Many!!! Did not keep count. Started working on Dictionary Project in early August, 2010 and still working on project.

Total cost of Dictionary Project: $441.21.
In addition, the Tucumcari Elks Lodge joined with the Las Vegas, NM, Elks Lodge in donating dictionaries for the newly formed Clayton Elks Lodge # 2865 to deliver to schools in Clayton and Des Moines.

The Dictionary Project has been very rewarding and I have thoroughly enjoyed working this project.