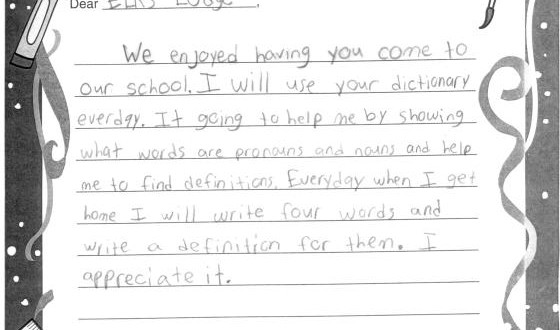 Zephyrhills Elks Lodge shares thank-you letters
On October 6, our Elks Lodge personally delivered over 160 dictionaries to the 3rd grade students at West Zephyrhills Elementary School in Zephyrhills, Florida. Based on the many thank-you letters that we have received from those students, our gifts of the dictionaries were very well received and appreciated.
Attached are two of the letters that we have received. These letters are typical of the ones sent to us. We thought you would appreciate hearing from a few of the recipients.
We truly appreciate your role in this very educational project. We look forward to providing more dictionaries to 3rd graders next year.
Sincerely yours,
Philip Dahlinger
Lodge Youth Activities Chairman