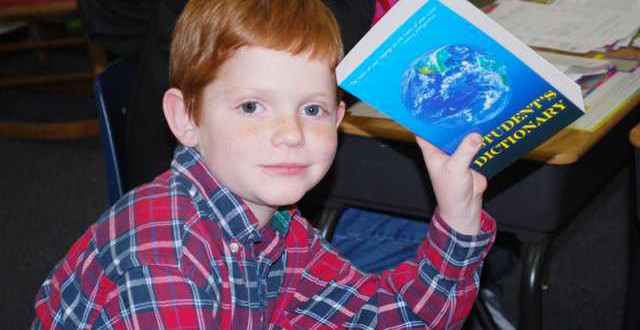 Dictionary days: Sharing the gift of word power
Barrow County third graders have a bit more of an edge in their education this week, after receiving free dictionaries from The Dictionary Project.
This is the ninth year in a row that every third grade student in the county has gotten a dictionary to call his own.
Sponsors and hand-out volunteers came from local service agencies such as the Omicron Chapter of Delta Kappa Gamma, Winder Rotary, Winder Lion's Club, and Winder Noon Lion's Club. Dictionaries are given to third graders because that is generally when dictionary skills are taught.
"[The Dictionary Project] has given our county an opportunity to shine, not only in the community and state, but in the nation," Delta Kappa Gamma member Shelia Hawthorne told Barrow County News during last year's Dictionary Week. "The project is an opportunity to unite the community in a spirit of giving. Not only do the students gain a tremendous resource tool, sponsors are empowered by being part of a caring group who affect change and improve education."