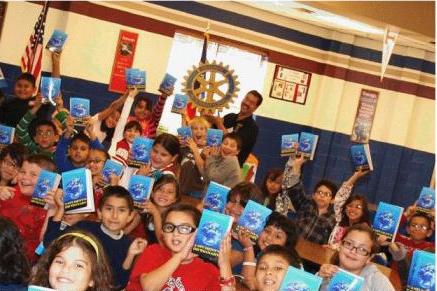 Mission Rotary Club donates dictionaries to Sharyland ISD 3rd graders
Sharyland ISD third-grade students received a generous donation from the Mission Rotary Club. The goal of the Dictionary Project is to provide students with dictionaries to keep as their own personal reference books. The dictionaries will help students learn to use the English language effectively and assist them with their education. 'Third grade is a crucial time for students to learn to read effectively, and this tool will assist teachers in helping students become active readers, good writers, creative thinkers, and resourceful learners. Seeing the children's enthusiasm and thirst for knowledge is inspiring,' said Yasmina Nye, Superintendent for Human Resources.
Sharyland ISD is grateful for the gift and thanks the mission Rotary Club for their community service in supporting students in their efforts at school.