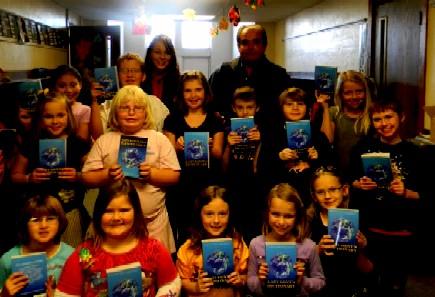 Plumcreekers Kiwanis Club visits Lexington area schools
On December 3, 2010, the Lexington Plumcreekers Kiwanis Club presented dictionaries to the 3rd grade classes in two small school districts. The Overton School District`s third grade class consisted of 26 students. The SEM (Sumner-Eddyville-Miller) School District 3rd grade class consisted of 16 students.
Three Kiwanians from Lexington Nebraska Plumcreekers: Bob Crandall, Club President; Walt Snyder, Club Secretary; and Chrystal Blythe, performed the presentation.
The Overton School third grade teacher reported that the dictionaries are used in class and at home and that some of the dictionaries are still in use by 4th graders.