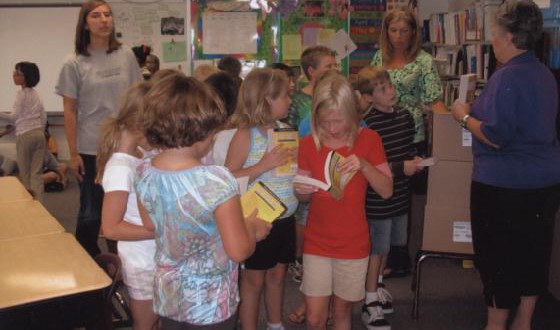 Rosemount Elementary School says 'thank you' to the Lions Club
September 25, 2009
Dear Rosemount Lions Club,
Donna was here this week presenting dictionaries to my third graders from your organization. I can`t begin to tell you how excited they are to receive such a treasure. You might think that with technology as prevalent in schools as it is that a simple book wouldn`t be such a big deal. Believe me when I say that it is certainly a big deal. I wish that you could see how excited they are when they discover something new using their very own books.
As a teacher, I would like to thank you for your generosity. Please know that your donation is being used and is very much appreciated by me as well as my colleagues.
Sincerely,
Jill Hyster
Third Grade Team Leader
Rosemount Elementary