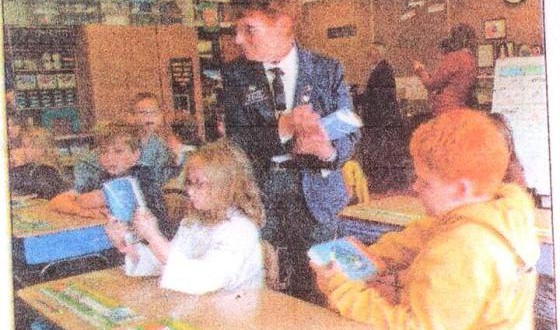 Thank You to the Baraboo Elks
Dear Mr. Alt and the Elks Club,
Thank you so much for thinking of Lake Delton School and providing each third grader with a new dictionary! I was delighted to get your call since I had followed your wonderful donations in the Baraboo News Republic.
I try to impress upon the students to build an `at-home library`. Now they have one more learning tool, a new dictionary. They are so proud of their new addition. Thank you for helping the students of Sauk County! Working together, we can make a difference!
Most sincerely,
Delores A. Heiser
Grade 3
Lake Delton Elementary School
Lake Delton, WI. 53490