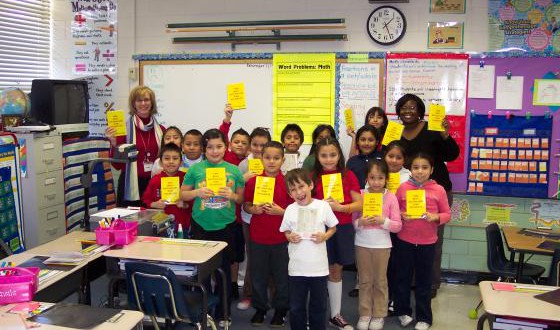 Third graders receive dictionaries from local Grange
Third grade students at Fidalgo Elementary school in Anacortes received dictionaries from the very generous members of Summit Park Grange.
Take a look at the photos from Mrs. Morgan-Cleland's class, Mrs. Marinkov's class and Ms. Sommers' class. It looks like the students and teachers had a great time and will thoroughly enjoy using their new gift.