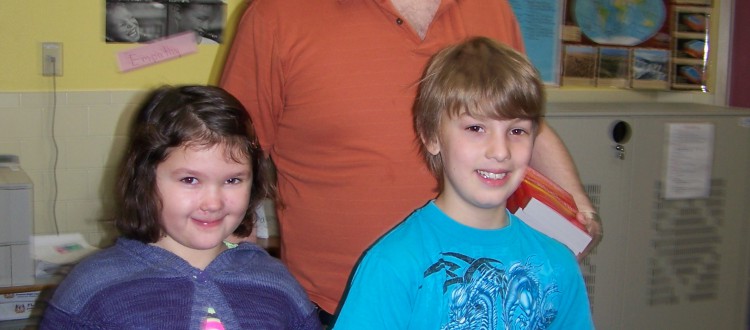 Topsham Grange presents dictionaries
On January 14, Mike Labbe, Master, and Luanne Crinion on behalf of Topsham Grange #37 presented 95 third graders at two elementary schools in Topsham (Williams-Cone and Woodside Schools) with dictionaries as part of the "Word for Thirds" Project.
Grange Webmaster note: Congratulations, Topsham! I got curious and did some checking… For the school year 2009-2010 Maine Granges distributed over 2,300 books throughout the state! What a great program! Whether or not you are participating, check out the Dictionary Project's website. It's recently been totally redone and is awesome! Don't miss the section of sponsor resources. You'll find everything from sample letters to presentation tips. This is a project that's neither difficult or expensive… and it has a huge impact!
Walter Boomsma
Dictionary Project note:
Topsham Grange was recognized with a Spirit of American Foundation Award for outstanding community service on April 8, 2011, in ceremony at the Maine statehouse. Congratulations!
Source: Lewiston Sun Journal, June 19, 2011