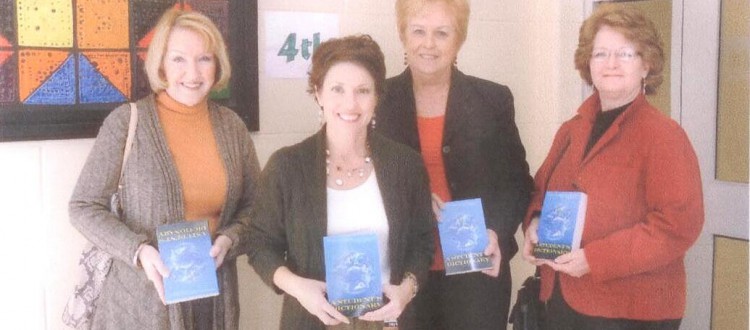 The Woodlands Republican Women supported the Dictionary Project in local school
On Monday, Dec. 13th, the The Woodlands Republican Women donated dictionaries to all of the third grade students at Runyon Elementary, Conroe ISD.
Presenting the dictionaries to principal Tracy Voelker were TWRW members Ann Herbek, Linda Fox and Johnnie Roberts.
The Dictionary Project is a 501(c)(3) nonprofit organization. The goal of this program is to assist all students in completing the school year as good writers, active readers and creative thinkers by providing students with their own personal dictionary. The dictionaries are a gift to each student to use at school and at home for years to come. Reading is the most important skill of all. It is the starting point for all the economic and social opportunities this world has to offer. Educators see third grade as the dividing line between learning to read and reading to learn.