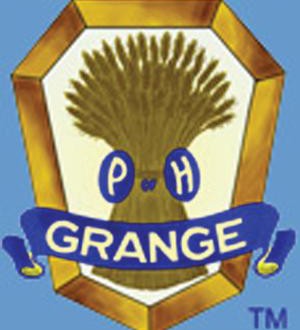 Words for Thirds gives power of education to Washington students
What began more than 100 years ago as a grassroots volunteer organization centered on issues concerning agriculture and community outreach, the Hopewell Grange in northern Tazewell County is still doing its part to educate and assist others in the community.
"The Grange was about helping the community, but at the time, the community was made up of farmers who needed to band together for different things," said Janice David with Hopewell Grange. "It's always been about the idea of helping one another."
The latest volunteer program for Hopewell Grange is its Words for Thirds program through The Dictionary Project.
What Hopewell Grange started doing in 2009, has been a part of the national Grange's outreach repertoire long enough to donate close to 400,000 dictionaries to third-grade students across the nation.
David said while this particular project is just one of many Hopewell Grange participates in, "as far as money toward one project, (this is) one of the bigger projects of the year."
The project — which is done in conjunction with The Dictionary Project — hands out dictionaries to third-grade students across the country.
"We started with District 50 and 52 and that went well, so this past year we added 51 and St. Pat's," David said. "They go to third-graders because (research says) up until third grade they are learning to read and then by third grade they are reading to learn."
To raise money for the dictionaries, Hopewell Grange is having its plant and bake sale from 9 a.m.-11:30 a.m. April 30 at the Washington Square. David said the plants for sale are perennials, most of which come from people's gardens.
If anyone is interested in donating either plants or baked goods for the sale, David said to bring the items to the square between 8:30 and 9 a.m.
She said the project is going over well for students and teachers alike in Washington.
"We want every third grader to have (a dictionary) as well as their teacher, so that as they move on, they keep track of it and could use it for a number of years," David said. "The teachers seem to really like it."
Hopewell Grange has monthly meetings at 7:30 p.m. every second Monday at its hall on Grange Road, a half-mile south of Illinois Route 24.
For more information on how to get involved with Hopewell Grange or the Words for Thirds program, call Grange President Gary Hecathorn at 361-1400.

Copyright 2011 Washington Times-Reporter. Some rights reserved