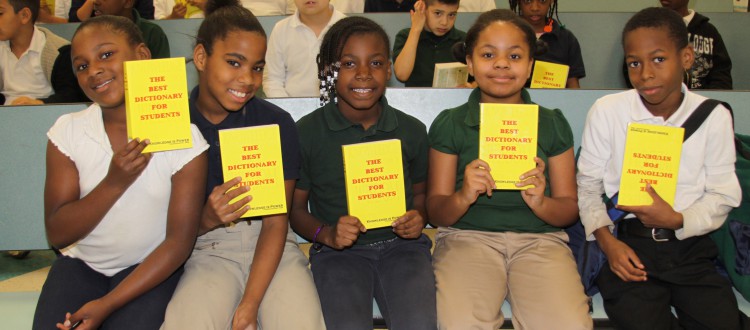 Dictionary distribution by members of Rotary Club of Memphis Central
To celebrate March as National Literacy month, Karen Shea, president of the Rotary Club of Memphis Central, along with members Dick Wieland and Lynn Jackson distributed dictionaries to about 75 third grade students at South Park Elementary School.
The three third grade classes were assembled in the cafeteria on March 31, where each student received a dictionary.
They were asked to write their names in the front of their books and listened to a short talk about Rotary International, and the various service projects that Rotary does around the world such as the eradication of polio, clean water for towns and villages, and providing scholarship and medical services.