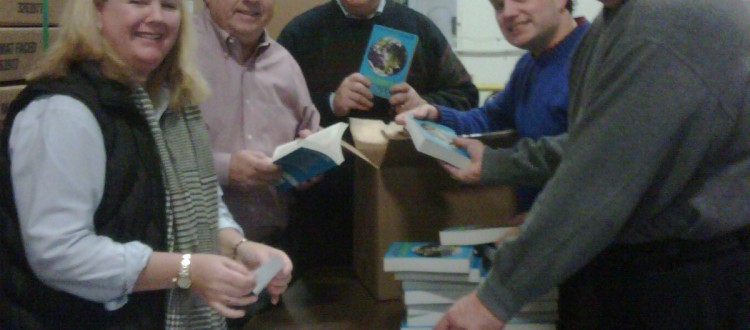 Rotary Club of New Haven dictionary project
This year will be our seventh year of distributing A Student's Dictionary to third graders enrolled in the New Haven School System. This project is made possible with the help of Dr. Reginald Mayo, Superintendent of the New Haven School System. Each year since 2005, the LAZ parking corporation has partnered with us for a St. Patrick's Day parking fundraiser for the Dictionary Project. I have attached some photos from this year's fundraiser. The photos show the Rotary Club volunteers and the LAZ corporation staff outside of the York Street Garage in New Haven, CT. I have also included some photos of Rotarians preparing the books for distribution with the bookplate so that each student can identify his or her book and a photo of Rotarians at one of the schools distributing the books.
We are grateful to everyone who participates in this project and we are happy to be able to continue with this project.