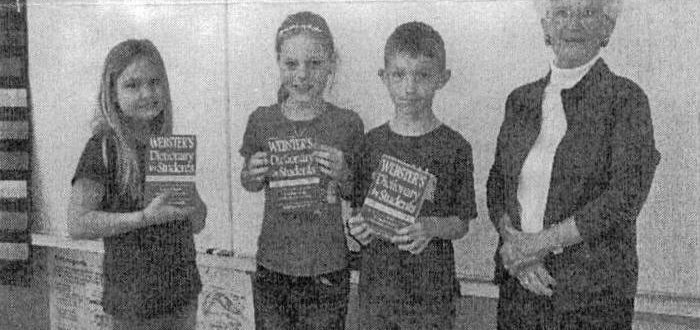 Another Elks youth project!
For the 8th year, Goodland Elks # 1528 has distributed dictionaries to each 3rd grader at Central Elementary School in Goodland and at Brewster Elementary School this year also.
This project is designed to help students become active readers, good writers, and creative thinkers by having their own dictionaries. This is just one more effort by Goodland Elks to improve literacy within our community.