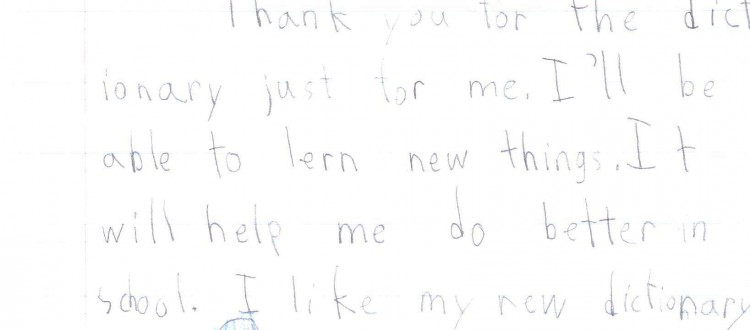 West Minot Grange delivers dictionaries
West Minot Grange # 42 delivered 28 student dictionaries on December 20 to the two third-grade classes at the Minot Consolidated School. This is our 8th year with the Dictionary Project. Hester Gilpatric, Lana Wheeler, and David Gilpatric met the 3rd graders and their teachers, Mrs. Bernier and Mrs. Bruce. After introducing our team, Lana Wheeler had the kids find and use the index for about eight minutes. The kids indicated a lot of interest and enthusiasm. Hester suggested that we give the librarian, Gina Moulton, a copy of the dictionary. She will show the kids how to get more use of this Gazetteer/Dictionary doing homework.
We had a lot of fun giving out these dictionaries! This project certainly promotes better lifetime learning habits for these young students.