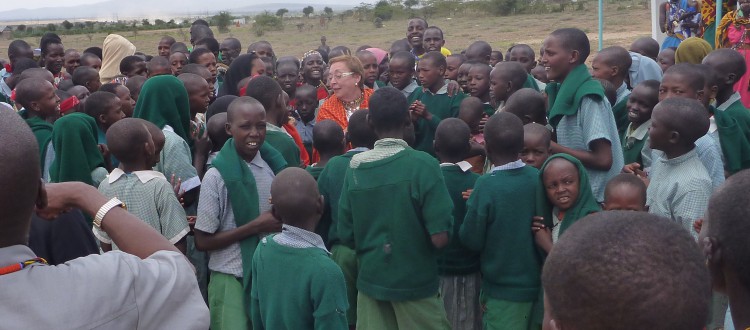 Ridgewood Rotary Club delivers books to schools in Kenya
Jerry Kallman of the Rotary Club of Ridgewood met Elizabeth Huey of the Dictionary Project at the Rotary District Conference in Philadelphia in May of 2011. She was able to provide him with some dictionaries and reference books to be donated to students in Kenya.
Jerry writes:
"Your generosity will be appreciated by the 300 students at Kishermoruak Primary School in the Maasai Mara Reserve in southern Kenya, and also by students at the neighboring Nkenijii Primary School. I will be sharing the trove of books you gave me with another school, supported by the Maywood, NJ, Rotary.
At K-School the various volumes will share shelf space in our newly dedicated school library, assuring that the maximum number of students have access to these reference materials.
Again, many thanks for your gift to us and best wishes for the continued success and growth of the Dictionary Project.
Sincerely,
Jerry Kallman"
P. S. The books were delivered in July 2011, when Mr. and Mrs. Kallman returned to the school to dedicate a new building for the preschool and kindergarten classes.