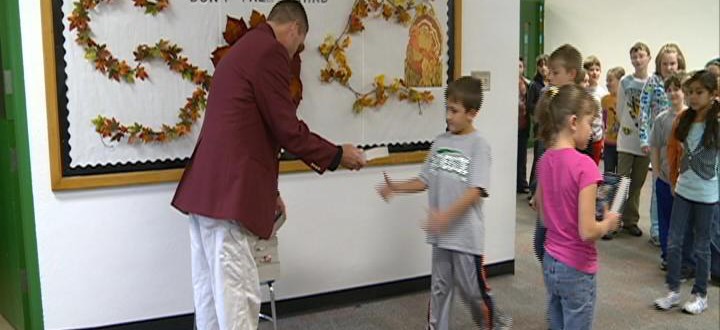 Sioux City Elks Lodge delivers dictionaries to area students
A local group is helping area students improve their spelling skills.
For the 6th year, the Sioux City Elks are delivering over 1,600 dictionaries to 3rd graders.
Friday, the Elks handed out 45 dictionaries to Riverside students.
The Elks say they participate in the give away to help students develop the skills they need to succeed.
"The kids get bookmarks in the books for the drug awareness program. Most of the things that the Elks do involves children and helping with kids and this is just another way for us to get involved with and into the schools," said Steve McDonald, Elks Exalted Ruler.
They delivered dictionaries to 35 schools in four districts.
Click here to see a news story about the distribution.