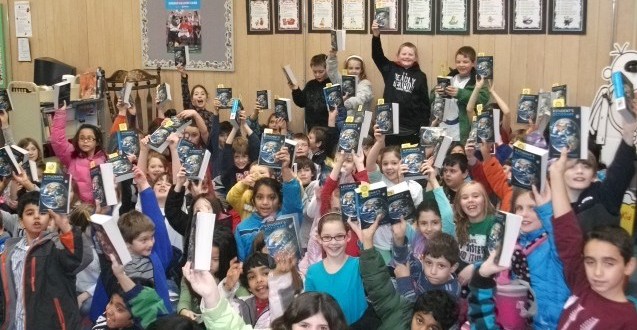 The Franklin Rotary dictionary project
The goal of this program is to assist all students in becoming good writers, active readers, creative thinkers, and resourceful learners by providing them with their own personal dictionary. The dictionaries are a gift to each student to use at school and at home for years to come.
The children really enjoyed them, making it a pleasure and memorable experience for all Rotarians involved.
This will be a yearly event for our club with hopes of expanding into the Medway and Wrentham school districts. Our plan is to raise money through yearly fundraising, donations from individuals, and local corporations. So if you feel that every student deserves their own dictionary and would like to help please contact us through the website (http://www.franklinrotaryma.org/DictionaryProject.cfm), and we will make it happen.