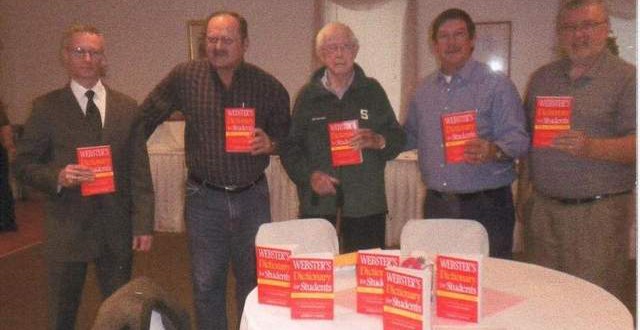 Holt Kiwanis Club gives 450 dictionaries to students
For the fifth year, the Holt Kiwanis Club has sponsored a dictionary project in which new dictionaries are given to all third-grade students in the Holt public school system.
This year, over 450 dictionaries were delivered to the six elementary schools. Teachers appreciate having a dictionary for each of their students as they introduce their classes to new words to help increase their vocabularies. The students are able to take their dictionaries home at the end of the year to add to their home libraries.
Project Chair John Hayhoe reports that this is one of the club's favorite projects as they enjoy taking the books to the classrooms and handing them out to each child.
Kiwanis Clubs nationwide participate in this project as part of their philosophy for serving the children of the world.
John thanked Estes-Leadley Funeral Homes, McGraw Law Firm, Holt-Dimondale Agency and Hayhoe Asphalt for their donations to help make this project possible.