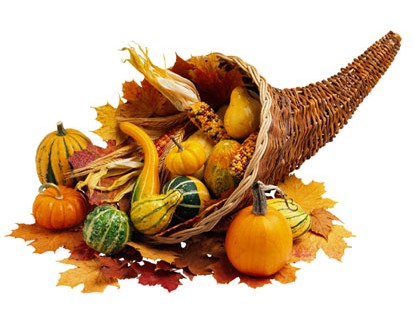 Plenty of reasons to give thanks
A cornucopia is a horn containing an overflowing supply of food. It is a symbol of abundance and is sometimes called a "horn of plenty."
Working with Dictionary Project sponsors and volunteers every day gives us plenty to be thankful for all year long. Your generosity and dedication are inspiring.
Best wishes for a very happy Thanksgiving from all of the Dictionary Project staff. May your day be filled to overflowing with peace, friendship, and goodwill.