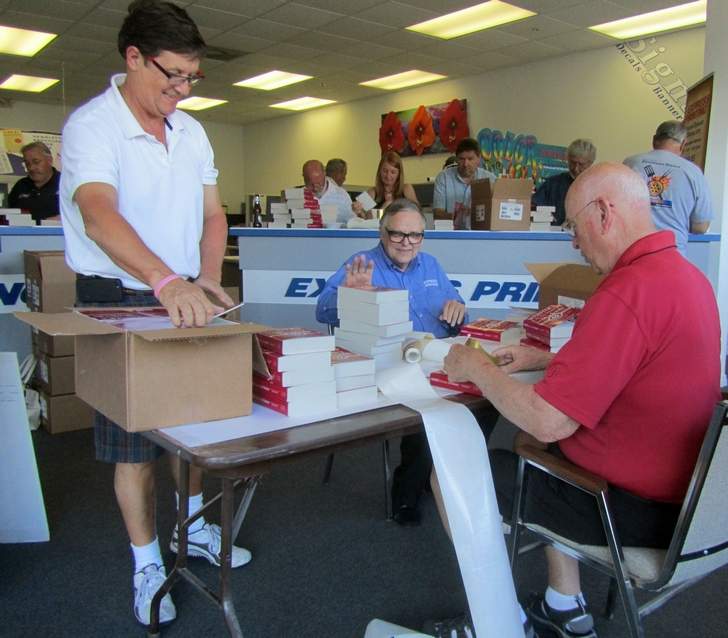 Bowling for literacy – Rotary Club of DeLand delivers 3,000 dictionaries
DELAND – The Rotary Club of DeLand recently completed its 8th Annual Bowling for Literacy/Dictionary Project.

Thirty-one teams competed in August at Sunshine Bowling Center in DeLand to raise money to purchase 3,000 dictionaries for all third-graders in 37 West Volusia public and private schools. With a profit in excess of $11,000 from the registration fees, sponsorships, donations and silent auction, the Rotary Club of DeLand will be able to give more scholarships to local high school seniors in addition to buying the dictionaries.

On Sept. 9, more than 60 Rotarians and friends readied the dictionaries for the students by placing Rotary International emblems on the covers, attaching Rotary Club of DeLand Bowling for Literacy stickers inside the books and inserting a Letter to Parents explaining the project.

During the past week, about 20 Rotarians have been visiting West Volusia schools to distribute the dictionaries. Several teachers commented that they prefer students to use a dictionary rather than simply looking a word up on the computer because with a dictionary, students learn alphabetization.