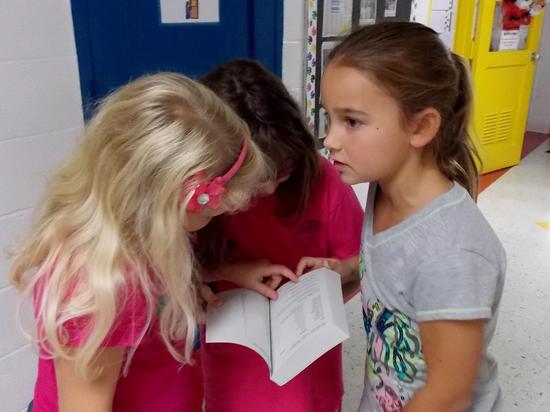 Dexter Elks participate in Dictionary Project
For the last five years, the Dexter Elks Club has provided new dictionaries for all the third-graders in Stoddard County, with the exception of the Dexter schools, which are furnished by other organizations.

The Dictionary Project was founded in 1995 by Mary French of Charleston, SC. Its primary focus is to help the third-graders as they learn to identify and use information.

Over the course of the program, nearly 15 million third-grade students have received dictionaries, including about 2.5 million donated in 2009.

Elks joined this movement in 2004. Nationwide they have donated more than 1.2 million dictionaries to third-grade students and their teachers over the last six years. There are 600 lodges that actively participate in the program.

On Friday, Oct. 4, 2013, dictionaries were delivered to the Advance and Bell City schools.

"The children love these dictionaries!" said Bell City teacher Julie Richardson. "Last week we had to use the big, bulky dictionaries in a unit we did. These dictionaries are so much easier to use."

The third-graders at Advance hurried to put their names in their dictionaries.

Each class thanked the Elks Club for their gifts.