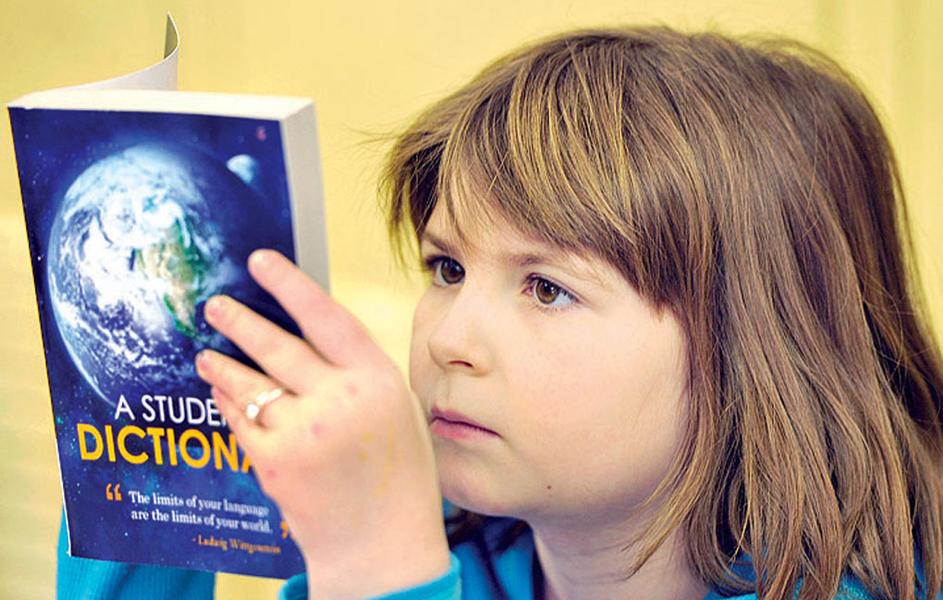 Dictionary Gifts Help Pupils to Communicate
A program designed to encourage children to read, understand language and learn materialized Wednesday in the form of book deliveries.

Members of the Rotary Club of Johnstown, in collaboration with Somerset Trust Co. and Lee Initiatives, were in elementary schools in the Greater Johnstown area Wednesday to distribute dictionaries to third-grade pupils in an effort to assist youngsters in completing the school year as good writers, active readers and creative thinkers.

The club has been doing the project for nine years.

"We want every student in the Greater Johnstown area to have his or her very own dictionary," said club President Karen Azer. "Folks sometimes think that illiteracy is a 'developing world' problem, but recent reports have demonstrated that children in our schools and state do not have the necessary literacy skills to compete in the 21st century."

Each dictionary was personalized with the pupil's name.

The dictionaries include vocabulary for elementary pupils as well as a broad section of supplemental information on presidents, states, the solar system, and weights and measurements.

Jocelyn Obush, a third-grade teacher at Westmont Hilltop Elementary School, said the pupils look forward to receiving the dictionaries.

"They are a large part of our language arts curriculum and we use them at least once a week," she said as club members handed out the books.

Wyatt McGraw, the project chairman, said that when pupils receive the dictionary they immediately begin to peruse the pages.

"They are delighted to see their names on the bookplates and to learn the books are theirs to keep," McGraw said. "For many children this is their first book."

The books were obtained through The Dictionary Project, a national program that works to help children improve their communication skills and make the most of their education.