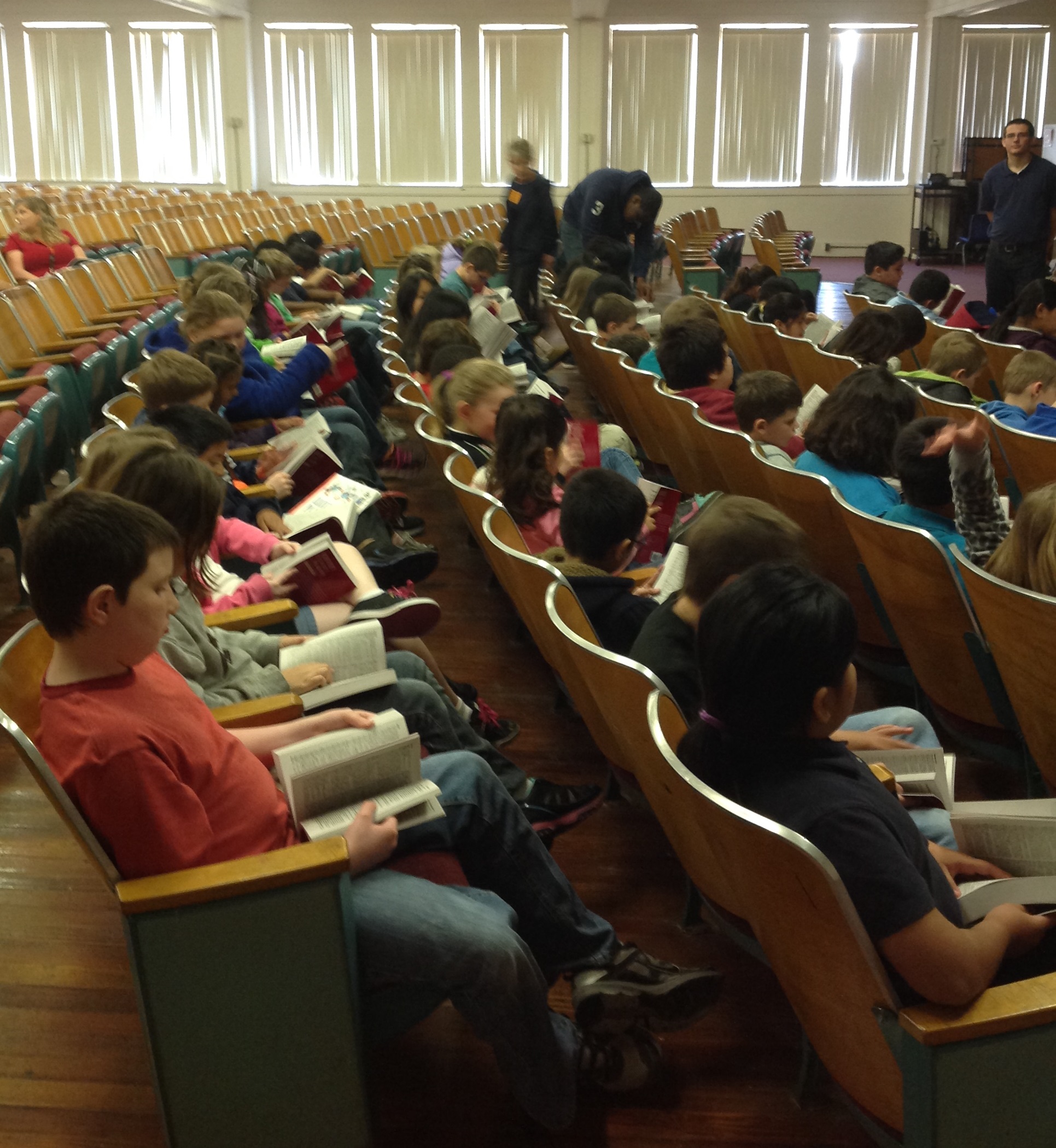 Hamilton County High School Key Club Distributes Dictionaries to Local Third-Graders
Over the past three years, the Hamilton County High School Key Club has distributed over 400 dictionaries to 3rd graders in Hamilton County. The dictionaries have a special encyclopedic edition. The dictionaries include not only word definitions but also include world geography, the metric system, events in American History, facts and documents about the United States federal government including the Constitution and the Declaration of Independence. The goal of the program is assist students in becoming good writers, active readers, creative thinkers, and resourceful learners. The dictionaries are given to increase the students' ability to read, improve their vocabulary and give the students their own reference material.

The elementary schools that benefited from the dictionary distribution are North Hamilton Elementary School, South Hamilton Elementary School and Central Hamilton Elementary School. This project was a joint-venture with Kiwanis of Jasper. It involved a number of members from the club helping to distribute dictionaries to the children and then giving a short presentation on looking up words and other functionalities of the dictionary.

The presentation of the dictionaries not only benefits students and teachers, but it exposes them to the Key Club and Kiwanis and the importance of community service. The interactions and engagement from the children indicated that this project was well worth it.

Key Club International, a service leadership program of Kiwanis International, is the oldest and largest service program for high school students. It gives its members opportunities to provide service, build character and develop leadership skills. Key Club attributes its success to the fact that it is a student-led organization that teaches leadership through serving others. For information on the HCHS Key Club or Kiwanis commitment to improving literacy, please contact the Key Club Advisor at cathy.bradshaw@hamiltonfl.com , Kiwanis President/Advisor at cailwl@aol.com or visit www.keyclub.org.