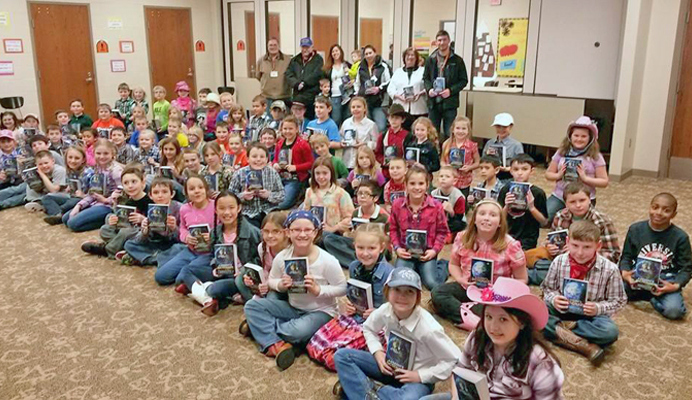 STELVIDEO GRANGE CONTINUES ANNUAL DICTIONARY PROJECT
ARCANUM – The Stelvideo Grange recently donated over 80 student dictionaries to the third grade class at Arcanum-Butler. In this 11th year of the annual project by the local Grange, well over 1,000 dictionaries have been donated by the club.
The Dictionary Project is designed to aid third grade teachers in their goal to see all the students excel in reading, writing and overall learning. The project is referred to as "Words for Thirds" according to a letter submitted by the Stelvideo Grange to Arcanum Elementary Principal Ryan Malany and the third grade teachers. The dictionaries are purchased through fundraising events held by the local Grange.
"We feel it is a blessing to be able to give these dictionaries each year," said Lynne Hinshaw of the Stelvideo Grange.
The Grange is a national nonprofit, nonpartisan fraternal organization that advocates for rural America and agriculture. Grange has over 2,100 hometown organizations across the nation. Grange is open to members of all ages.
Article written by Clinton Randall, Bluebag Media
Read Here