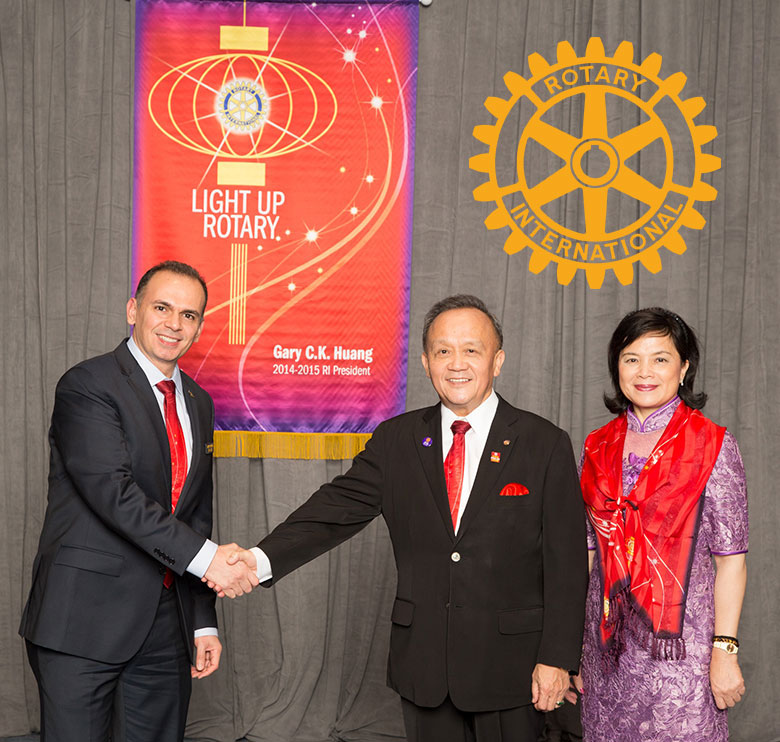 Message from Rotary District 6930 Governer Dr. Juan F. Ortega
Dear Fellow Rotarians,
March is Literacy Month, a time when Rotary Clubs focus on literacy as an essential ingredient for reducing poverty, improving health, encouraging community and economic development, and promoting peace. For most of us, reading and writing are as natural as breathing. However, nearly 800 million adults worldwide lack the literacy skills needed to complete a job application, understand a child's report card, or read a prescription. In many countries, illiteracy rates are as high as 80%. Many adults live in poverty today because they haven't mastered these skills and many children are currently at risk of falling into the same trap. Illiteracy is one of the world's most complicated problems!
Determining your community's needs and resources is an important starting point for any service project, including literacy projects. Work with local stakeholders to complete a thorough needs assessment of your local community or the community your Club would like to support. By including the community from the start, you will not only identify the most appropriate project but also ensure support and sustainability for your endeavors. Consider simple, short-term goals for your first literacy project. Once you've achieved these goals, build on your success by expanding the scope of your efforts to ensure long-term sustainability.
Some of the most popular literacy projects in our District include The Dictionary Project and Josh the Baby Otter Water Safety Project. Examples of Literacy Projects within each of the five (5)Avenues of Service can be found
here
. At that same website, templates in Microsoft Word can be downloaded for certificates, guidelines, evaluation forms, certificates and more. In our District, we have three (3) different literacy awards:
The District Literacy Award
which requires clubs to complete 5 literacy projects,
The Exemplary (Zone)Literacy Award
that requires clubs to complete 10 literacy projects and
The Vocational Service Literacy Project Award
which requires clubs to complete five (5) vocational service literacy projects.
Last year in our District, 22 clubs earned the
District Literacy Award
which includes 20 clubs that also earned the
Exemplary Literacy Award
while 28 clubs earned the
Vocational Service Literacy Award
. This year, the District Literacy team is working diligently with all Clubs to increase participation in at least 50% more compared to last year.
Applications for the 2014-2015 literacy awards can be found
here
.
Quest March 2015 Newsletter