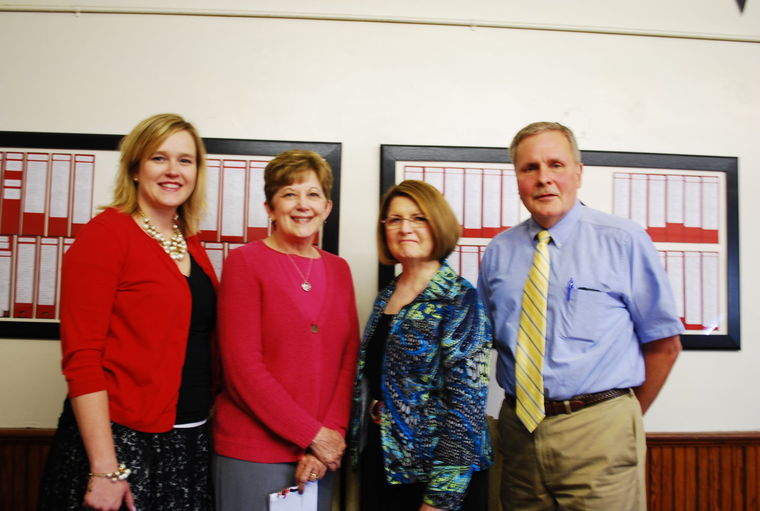 Mercer Third Grade Students Get Free Dictionary
Article from the Bluefield Daily Telegraph
Posted Thursday, May 14, 2015
PRINCETON — During a ceremony Thursday, Mercer School third grade students received personal copies of Webster's Student Dictionary. Although only one school hosted the Dictionary Project, every third grade student in Mercer County received a dictionary, compliments of a unique collaboration between Bluefield State College, Concord University, and the Bluefield and Princeton Rotary Clubs.
Now in its ninth year, the project has awarded over 5,600 books to Mercer County students for their personal use at home. The project's partners believe it is a worthwhile investment, according to a press release from the Mercer County Board of Education.
Following the words of welcome and a brief history lesson on Noah Webster from Teresa Russell – Data and Information Specialist for Mercer County Schools, Dr. Kendra Boggess – President of Concord University, Mr. Jim Nelson – Assistant to the President/Director of Institutional and Media Relations, and Mrs. Candy Stanley – Princeton Rotary Club each spoke to more than 120 third grade students at Mercer School. Boggess explained to the students the importance of education and being a lifelong learner. Nelson described and demonstrated how the students could say the same concept but use different words. Stanley then talked to the students about developing a love for reading and a love for learning new words.
Kelli Stanley, Principal of Mercer School, said, "We were extremely pleased to be able to host the Dictionary Project Presentation. The students of Mercer School are thrilled with their personal dictionaries. We truly believe the dictionaries will be useful for years to come."
Dr. Deborah Akers, school system superintendent, said she wanted to thank Concord University, Bluefield State College, and the Princeton and Bluefield Rotary Clubs for their generous dictionary donation to Mercer County Schools.
Read Article