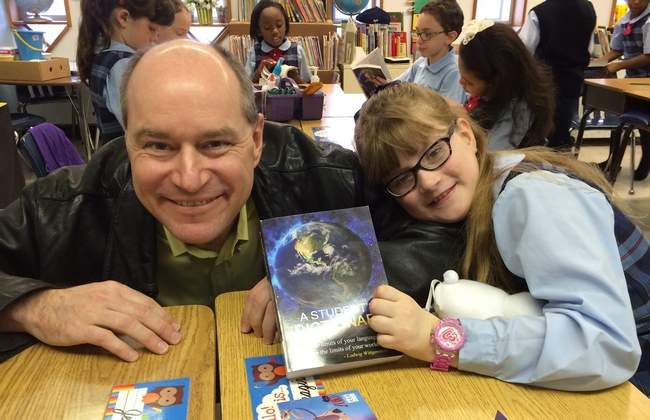 Rotary Club of the Smithfields: Nearly 500 Dictionaries Given to ESASD Students
Article from the Pocono Record
Posted May 19, 2015
The Rotary Club of the Smithfields completed its 10th annual delivery of 475 dictionaries to the East Stroudsburg Area School District third grade classes at Resica, Smithfield, Middle Smithfield, East Stroudsburg, J.M. Hill, Bushkill and Notre Dame Elementary schools.
The club's fundraisers provide the ability to undertake this project. The club has provided 5,208 dictionaries to East Stroudsburg Area third grades since the program's inception.
The dictionaries are a gift of knowledge from the Rotary Club of the Smithfields and they are the property of the students.
The Rotary Club of the Smithfields partners with The Dictionary Project to make this project happen. The Dictionary Project is a nonprofit organization whose mission is to assist students become good readers, creative writers and critical thinkers. The Dictionary Project began this crusade in 1995 and has since helped distribute more than 14 million dictionaries to students in the United States.
To become a member, call club President Josephine Ferro at 570-223-7259 or Scott M. Amori at 570-421-1406. Visit its Facebook page at facebook.com/rotaryclubofthesmithfields or the website at rotaryofthesmithfields.org.
Read Article