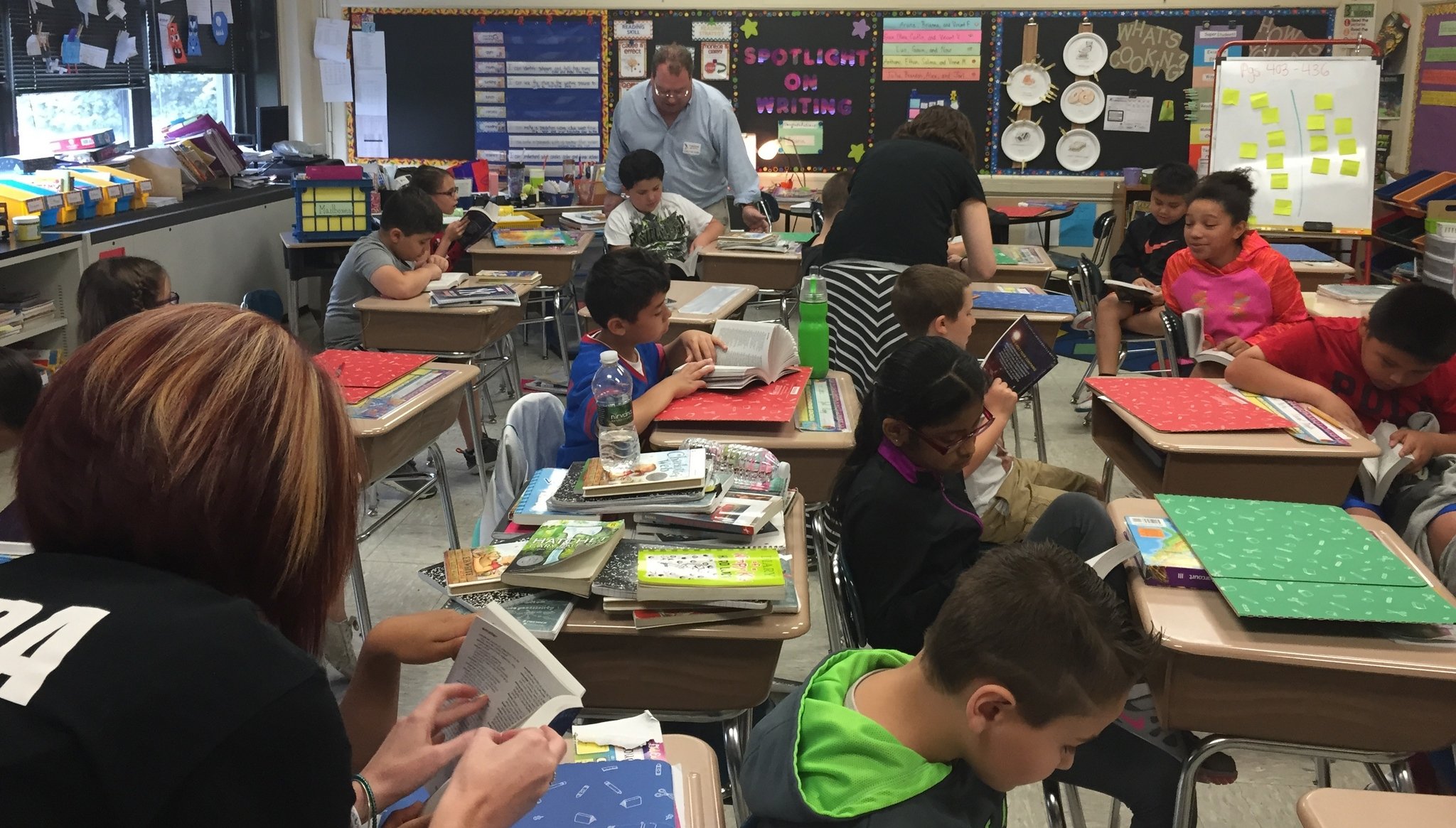 Kenilworth Rotary Distributes Dictionaries to Township Third Graders
Article from the
Suburban News
, June 10, 2015
The Kenilworth Rotary Club recently distributed more than 100 dictionaries as part of The Dictionary Project, to all third graders at Harding Elementary School and St. Theresa's school in Kenilworth.
Club Past President Terry Zuckerman spoke to students at Harding teaching them the importance of learning and the meaning of service through Rotary International from local to international levels.
Contact kenilworthnjrotary.org or call Zuckerman at 908-272-5550. The club meets every Wednesday, at Rinaldis, 24 N. 20th St. in Kenilworth. Come for lunch at 12:15 p.m.
Read Article