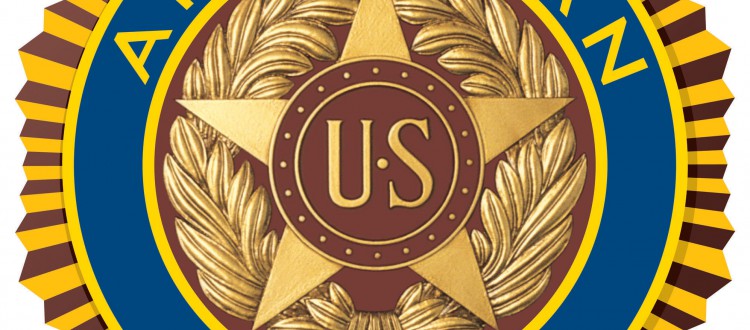 A Decade of Participation: The Legion Family
For nearly a century, The American Legion and its auxiliary groups have been serving, helping, and meeting the needs of our nation's veterans, military men and women, and their families. Originating from a group of veterans of World War I, the American Legion organized in early 1919 to focus on service to veterans, military men and women, and local communities. After receiving their charter from Congress in September 1919, a number of women's organizations wanted to join the Legions' efforts as a unified group. The American Legion Auxiliary (ALA) was formed, comprised of women who had also served during times of war and wanted to continue to promote communities in times of peace. In 1932, The Sons of The American Legion(SAL) was also created as an organization within The American Legion. Together, members of the American Legion, The American Legion Auxiliary and the Sons of The American Legion make up what is known as The Legion Family. "All three organizations place high importance on preserving our American traditions and values, improving the quality of life for our nation's children, caring for veterans and their families, and perhaps most importantly, teaching the fundamentals of good citizenship."
Read More History
One important area of focus for members of The Legion Family is youth development. Since 2004, posts in The Legion Family have been active participants, donating over 78,000 dictionaries during the past decade. We are proud to be part of their work to improve the quality of life for everyone in their community.
Then and Now: Submitted Photos of The Legion Family Dictionary Projects
2004: Pike-Wagner Auxiliary Post #2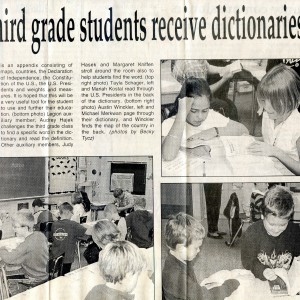 2005: Roy Anderson Post # 12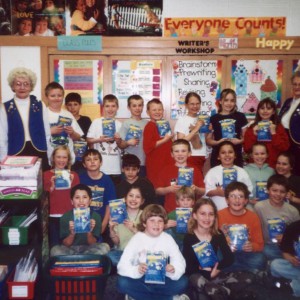 2006: Tabor American Legion Auxiliary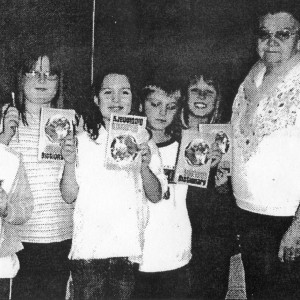 Members Arlene Kronaizl and Mildred Cimpl (not pictured) presented dictionaries to Tabor Elementary School. 
2007
:
Roy Anderson Post # 12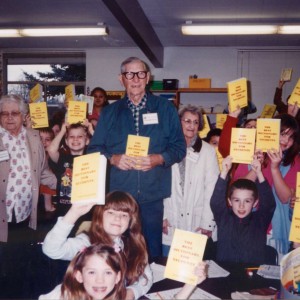 2008
:
Posts within the Legion Family donated 8,000 dictionaries in 2008! Wow, what are the odds?
2009
:
McLaughlin Auxiliary Post #1
21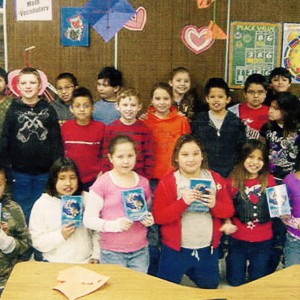 2010
:
Glen Rock Legion Family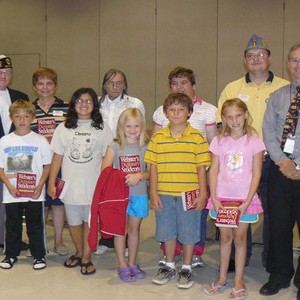 The
Glen Rock Legion Family gave a dictionary to every third grade student in the Southern York County School District. The Legion, which is comprised of the American Legion, Sons of the American Legion and the American Legion Auxiliary.
2011: Sisseton Auxiliary Post #50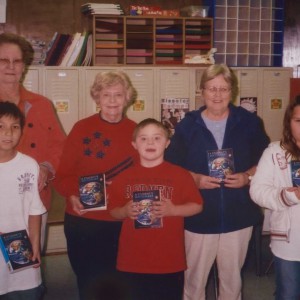 2012: Wagner Auxiliary Post #109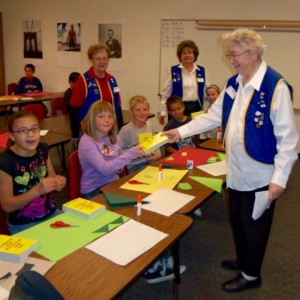 ALA members Marlene Stone, Linda Youngbluth and Geraldine Crisman presenting dictionaries to the third graders at Wagner Community School.
Austin L. Grove Legion Post #403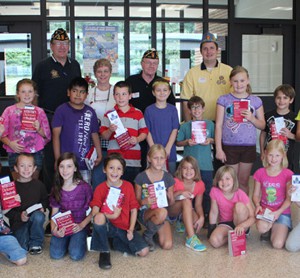 Friendship Elementary third-graders are pictured with their new books and, back row, from left, American Legion members Bob Ketenheim, Jean and Larry Hollabaugh, and Brian Dudley
.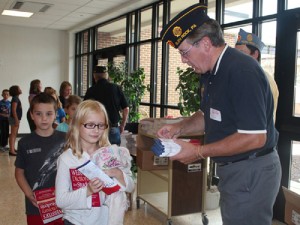 In addition to the dictionaries, students also received a book about the story of Old Glory, the American Flag, which explains the proper care, respect and disposal of the flag. "The flag symbolizes our country and honors those people who served our country," Sons of the American Legion member Brian Dudley said.
2013: Pierre Auxiliary Post #8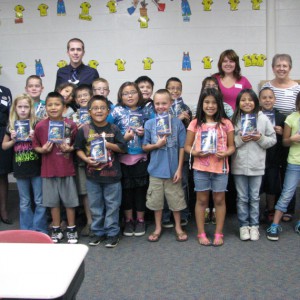 McKinley School in Pierre with Auxiliary member Helen Zander and Unit 8 President Jeannine Loesch.
Bennett County Post #240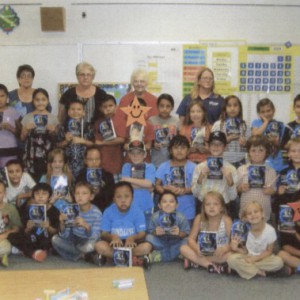 Members Bev Bryne and Janet Speidel present dictionaries to the third grade class at Martin Elementary School.
2014: Woonsocket Post #29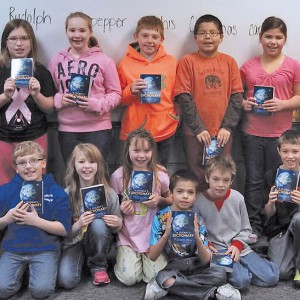 Woonsocket third grade class with their own dictionaries and the Woonsocket fifth grade class with pocket Constitutions
.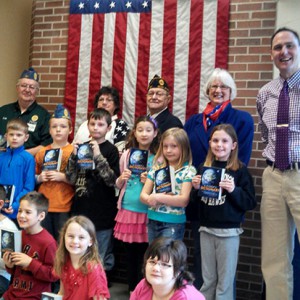 2015
:
The Dictionary Project looks forward to this year's projects and the continued involvement on The Legion Family.