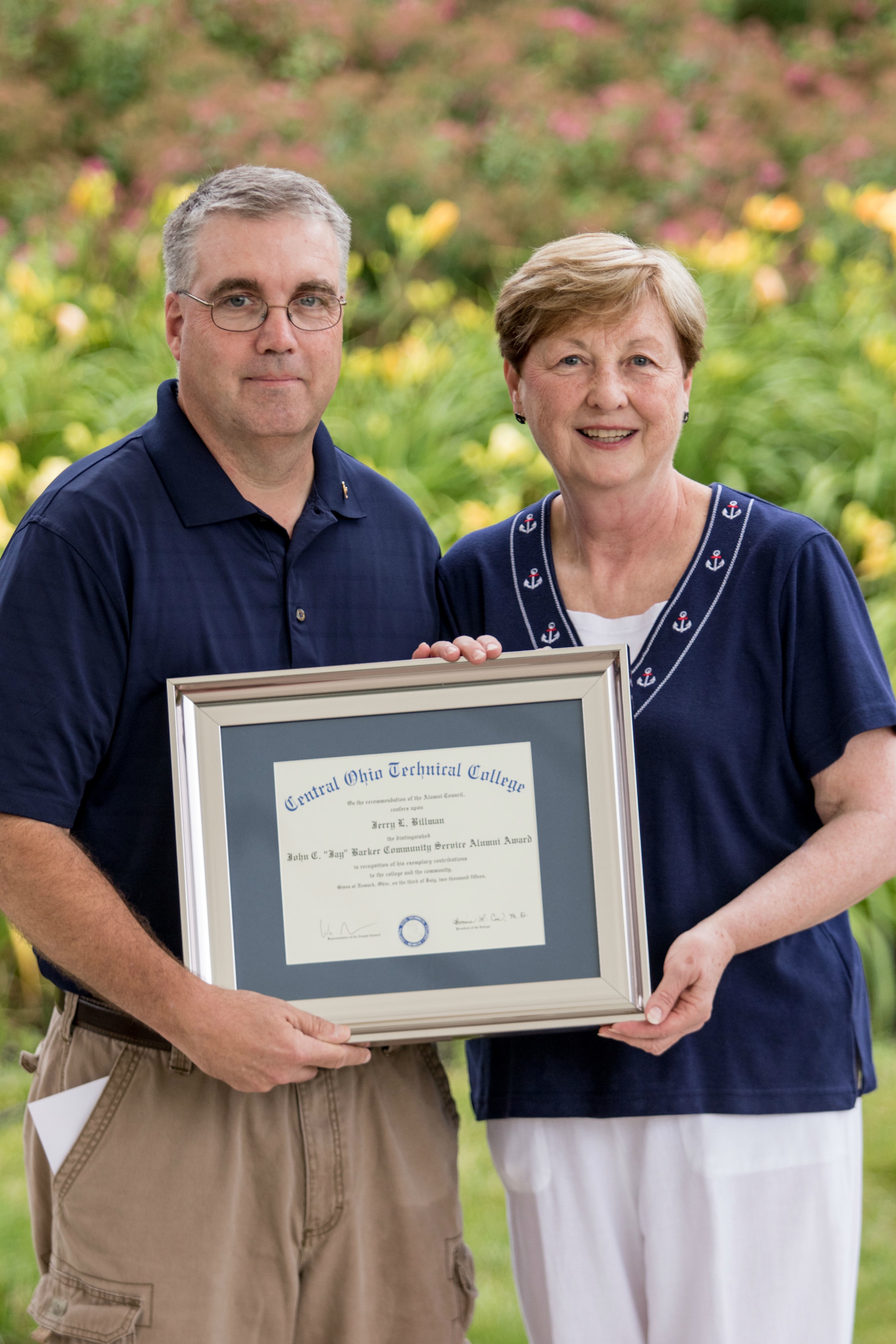 Central Ohio Technical College Presents Jerry Billman with John C. "Jay" Barker Community Service Alumni Award
From
The Daily and Sunday Jeffersonian
Published
: July 20, 2015 3:30PM
NEWARK — The leadership of Central Ohio Technical College presented Jerry Billman with the 2015 John C. "Jay" Barker Community Service Alumni Award. This award was created by the COTC Alumni Council to recognize alumni who have made a significant impact through their service to improve the community.
For more than a decade, Billman has dedicated himself to improving his community. Billman is currently a member and president of COTC's Alumni Council, a member of the Licking County Foundation Marketing & Public Relations Committee and a member and past President of the Rotary Club of Newark-Heath, where he is the chairman of the Dictionary Project and co-chairman of the Rotary District 6690 Polio Plus Program.
In the past, Billman also served as a member of the Society of Manufacturing Engineers, the Knox County Career Center Advisory Committee and a Licking County United Way Committee Volunteer.
"Jerry has made a significant contribution to the community through his service in the Rotary Club of Newark-Heath's Dictionary Project," said one nominator, "One of our goals in Rotary is to make sure every third grade student in Licking County has the opportunity to possess their own, personal dictionary. Jerry has headed up that project for the last six years. He has organized the purchasing, labeling, storing and distributing of dictionaries as well as organizing the many volunteers to make the project a success. Jerry spends countless hours and so much effort to make sure we cross the goal line each and every year."
…
Read more