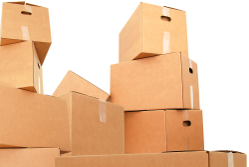 How Many Dictionaries Can You Fit in Your Garage?
We know the amount of dedication, hard work and coordination that goes into completing a dictionary project. Thank you for giving your time and your organization's commitment to literacy. Because of your support – your packed garages, loaded up car trunks, and dining rooms full of books and labels – students are able to receive the gift of a personal dictionary. Here are just a few pictures showing the unwavering dedication of our sponsors:
Rotary Club of Summit New Providence, NJ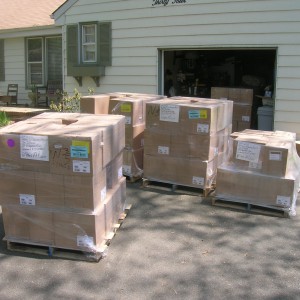 4,000 dictionaries delivered to Joe Steiner's home.
Griffin Spalding Republican Women, GA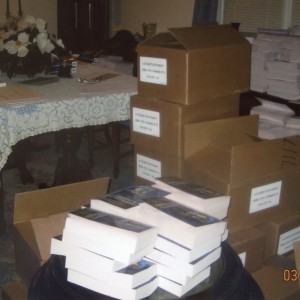 Over 600 dictionaries filled Dee Bartosiewicz's dining room early this year.
Kiwanis Club of Botetourt, Daleville, VA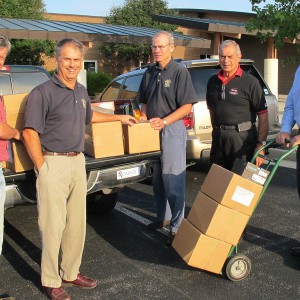 Although we truly believe a dictionary is a necessity, sometimes a dolly is too!
Rotary Club of Brooksville, FL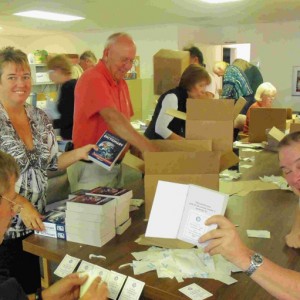 Members taking the time to personalize each book with a label.
Rotary Club Of West Anne Arundel County, MD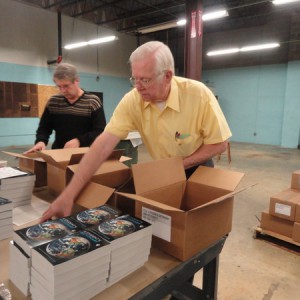 Helpful Hint: Warehouses make nice spaces for putting in labels.
Rotary Club Of Flagler County, FL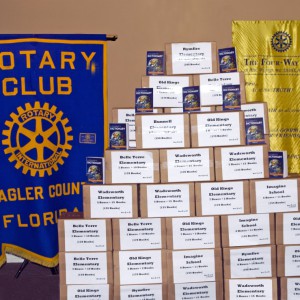 A dictionary pyramid is always better than a Tower of Pisa…nicely done!