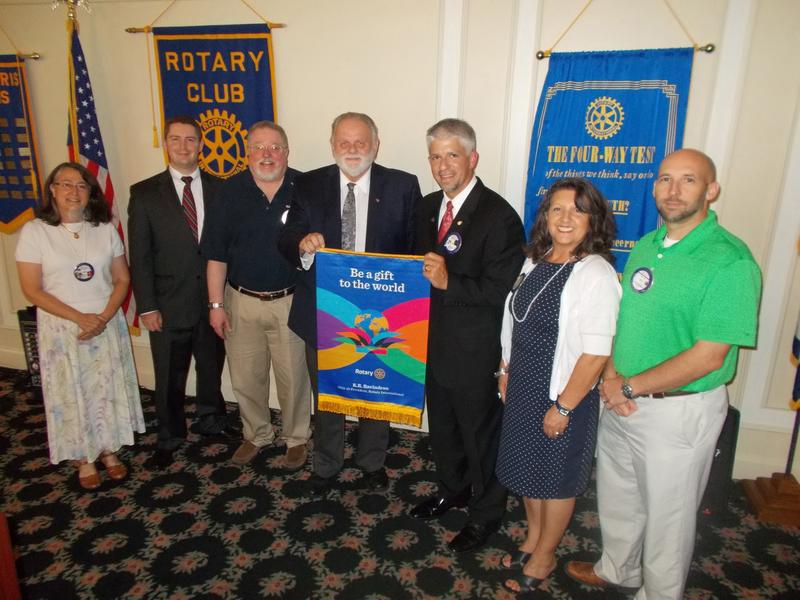 New Officers, Directors Elected for Barboursville Rotary
Article posted: Saturday, August 08, 2015 12:01 AM by the
The Herald-Dispatch
BARBOURSVILLE – The Barboursville Rotary Club has elected new officers and directors for 2015-16, according to a news release.
At a recent meeting of Barboursville Rotary Club the following officers and directors were elected for 2015-16: President – Matt Hayes, President-Elect – Tony Martin, Past-President – Sandra Thomas, Secretary – Will Crabtree, Treasurer – Robin Brandon and Sergeant-at-Arms – Josh Ruby.
Directors include Jon Jones, Diania Waugh, Dina Foster and Ken Jaskot.
Club projects include: The Choices Program, presented to 8th graders at Barboursville Middle School, the Dictionary Project in which members distribute dictionaries to 3rd graders in eastern Cabell County, providing support services to the St. Mary's Triathlon, the Marshall Marathon and the Fall Fest Parade, supporting water sanitation and vocational education projects in Ghana West Africa, as well as other local and international concerns. In 2015 the club participated in the Adopt-A-Room Campaign for the Cabell-Huntington Coalition for the Homeless…
Read more