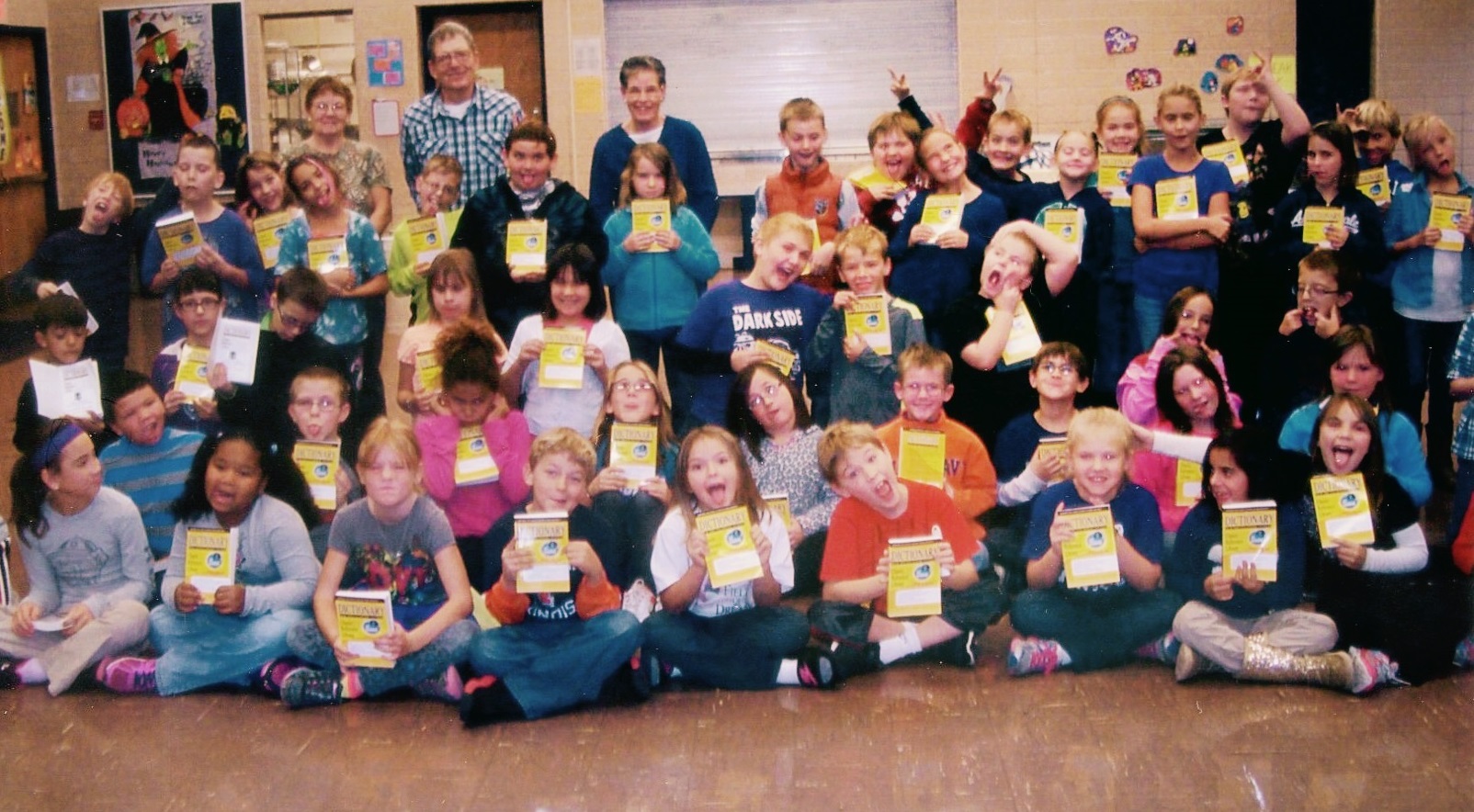 joy /joi/, noun: a feeling of great happiness and delight

"A thing of beauty is a joy forever: its loveliness increases; it will never pass into nothingness." John Keats, 1795 – 1821

"Christmas is joy, religious joy, an inner joy of light and peace." Pope Francis, 1936 –

"We are shaped by our thoughts; we become what we think. When the mind is pure, joy follows like a shadow that never leaves." Buddha

"Your success and happiness lies in you. Resolve to keep happy, and your joy and you shall form an invincible host against difficulties." Helen Keller, 1880 – 1969

pictured: Members of the Leaf River Grange presented 243 dictionaries to third grade students at Forrestville Valley, Polo Centennial and Etnyre at Oregon School. Some of the proceeds from their lunch stand at the Ogle County Fair helped to pay for the club's dictionary project. Members presenting were Mr. and Mrs. Thomas Snodgress, Christine Printy, Mr. and Mrs. Clifford Craven, and Mrs. And Mrs. Dwayne Zipse.