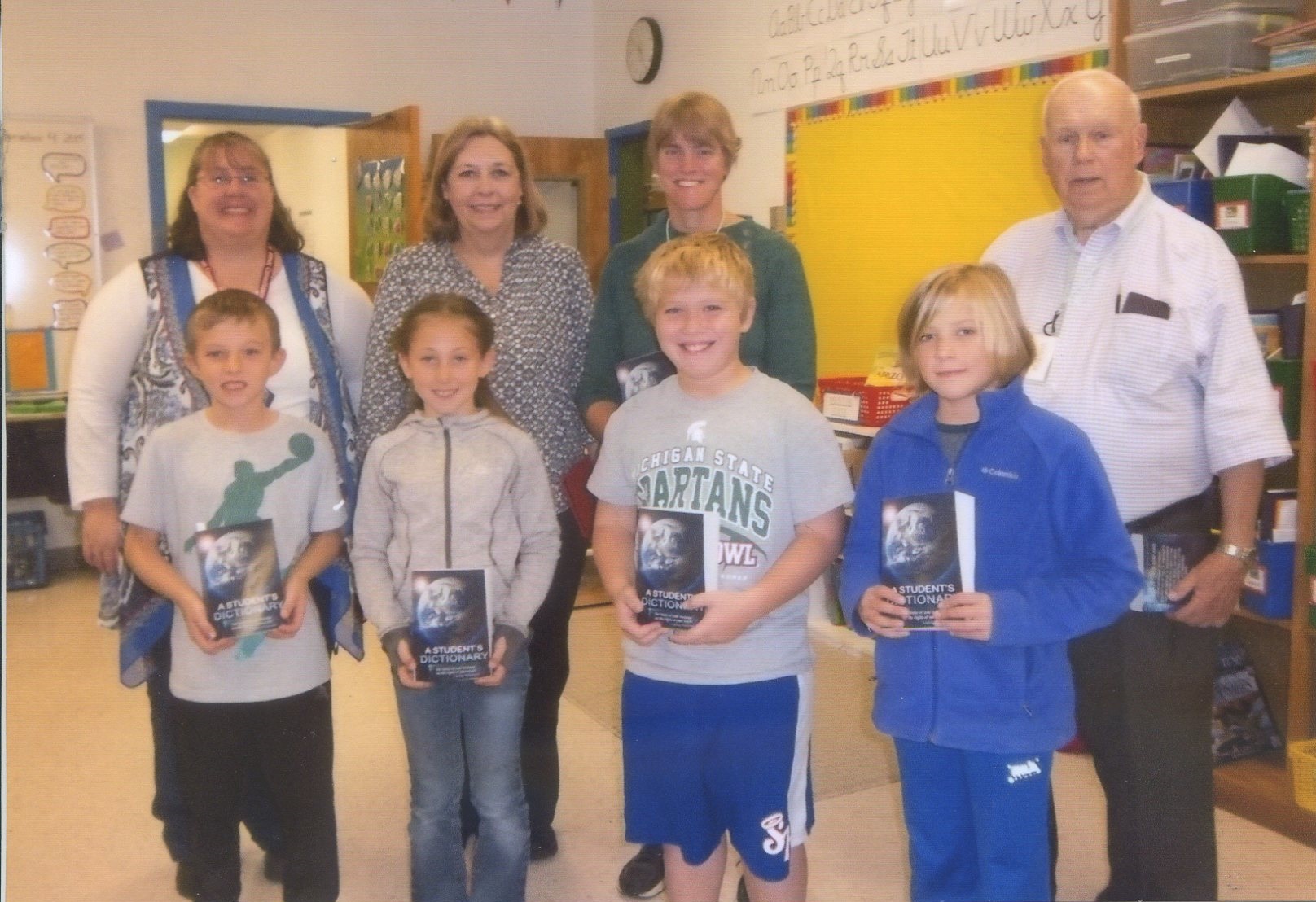 Maine Grange Values a Paperback Dictionary as a Modern Teaching Tool
With the popularity of computer technology, users have become accustomed to Spell-check and autocorrect. Although these features are convenient for adults, they fail to teach young students how to identify and spell words correctly on their own.

Fortunately for the children of Androscoggin County, the West Minot Grange #42 provides paperback dictionaries to third graders at Minot Consolidated School. Since 2004, members have donated over 400 books to ensure these students have the opportunity to enjoy the benefits of owning a dictionary. The Dictionary Project appreciates the Grangers for encouraging children to use their dictionary at school and at home so that they will be able to use the English language effectively.