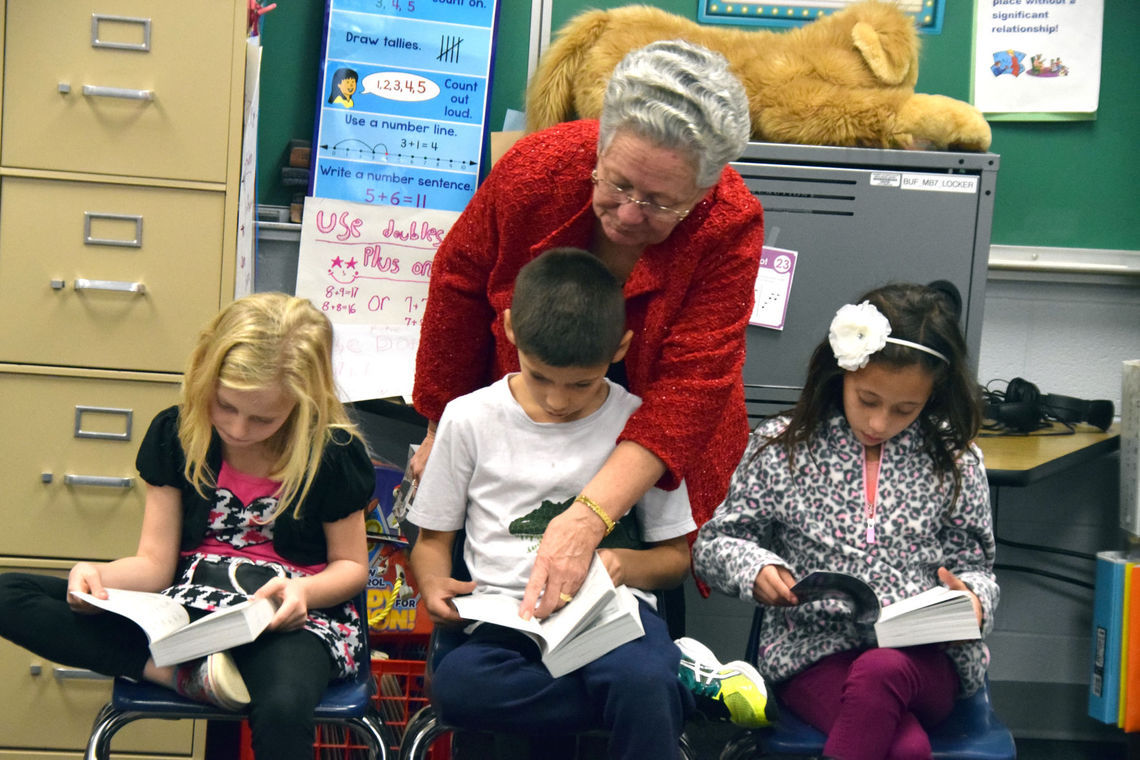 Members of North Platte Elks Lodge give books to area students
Members of the North Platte Elks Lodge spent Thursday morning giving books to third-graders in 18 schools in Lincoln, Logan and McPherson counties. In all, members said they handed out 522 books.

Each student received a dictionary and gazetteer containing thousand of words, maps and information on U.S. presidents, the states and other countries.

The dictionary gains new words every year "because the world keeps changing," Bob Britton told students at Buffalo Elementary School. "Just like we keep learning."

Books were given to students through a grant from the Elks National Foundation. Students took turns in a circle looking up facts and sharing them. Teachers and student volunteers who sat in the back of the room commented that they also learned new information.