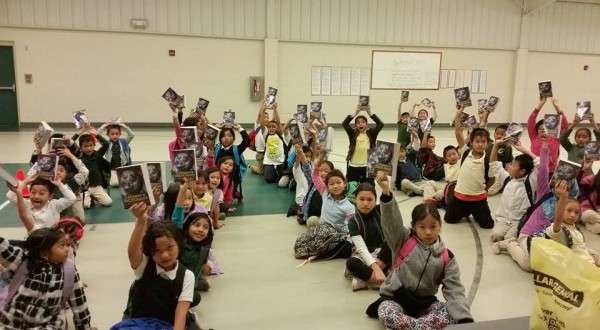 Rotary Club of Stone Mountain, GA
Members of the Rotary Club of Stone Mountain, Georgia, recently presented 1,200 refugees in nearby Clarkston with dictionaries. Rotarians were able to make this generous gift thanks to a Rotary District grant. Third graders received copies of A Student's Dictionary in the hopes that their transition to the English language will be a smooth and easy one. Rotary Club President, Gillian Leggett, had this to say:
"We are always happy to partner with our community schools on this project, but this year we had the added pleasure of helping our refugee neighbors…Now many of these new families can learn English together and feel more comfortable in their new home."
The Rotary Club of Stone Mountain has participated in the Dictionary Project since 2007, donating 12,864 dictionaries to local third graders in that time.