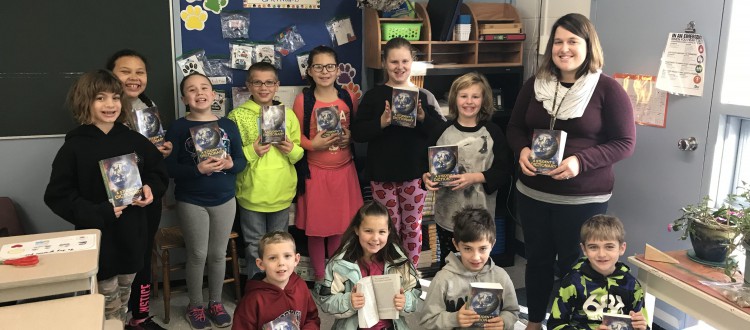 Rutland South Rotary Club
The Rutland South Rotary Club in Vermont sent us a lovely update! They were recently featured in a local paper, and passed the article along to us. It reads as follows:
Rutland, VT: The Third Graders in Mrs. Hogan's class at Clarendon Elementary School in North Clarendon, Vermont (pictured above) were thrilled to receive their brand new dictionaries. While browsing the pages they could learn about the solar system, sign language, and multiplication tables.
This book that they hold in their hands can help them become good writers, active readers, creative thinkers and better spellers. Rutland South Rotary Club through Project Dictionary, has been gifting dictionaries to Rutland Area third graders for over 15 years. Rotarians visit the schools, present the dictionaries, and engage the students to look up words. Project Dictionary originated in 1995 by Mary French of Charleston, South Carolina. It's mission was to provide personal copies of dictionaries to third grade students in the South Carolina Public School System. The eight Rutland County Schools participating in the program are Barstow Memorial, Christ the King, Clarendon Elementary, Proctor Elementary, Rutland Area Christian School, Rutland Intermediate School, Rutland Town School, and West Rutland School.