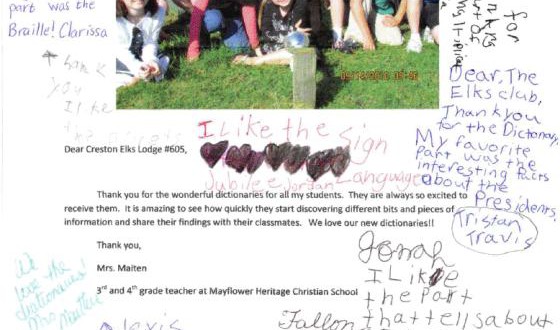 Creston Elks Lodge shares thank-you from students
Dear Creston Elks Lodge # 605,
Thank you for the wonderful dictionaries for all my students. They are always so excited to receive them. It is amazing to see how quickly they start discovering different bits and pieces of information and share their findings with their classmates. We love our dictionaries!!
Thank you,
Mrs. Maiten
3rd and 4th grade teacher at Mayflower Heritage Christian School