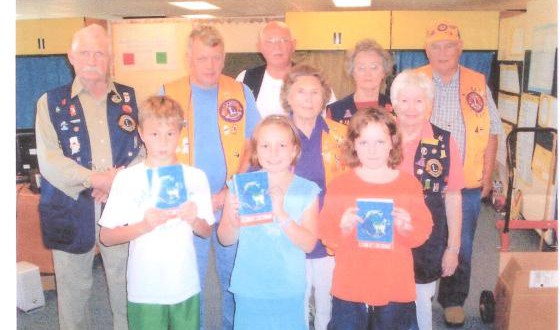 On Sept. 16 all third-grade students in the classes of Mrs. Drudge, Mrs. Garber, Mrs. Hall and Mrs. Underwood at Pierceton Elementary School were given their own copy of A Student`s Dictionary from the Pierceton Lions Club.
Lion Donna Nordstrom writes:
Dear Mary French,
This dictionary project has turned out to be one of the most popular of our club. We plan to continue on an annual basis. This is only our second year, but the approbation has been tremendous.