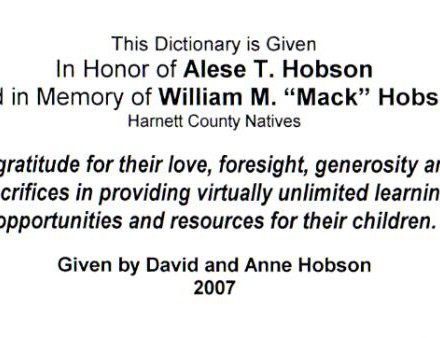 Third graders at 10 Harnett County primary and elementary schools recently received new paperback dictionaries, which were donated by David and Anne Hobson of Pinehurst, formerly of Dunn.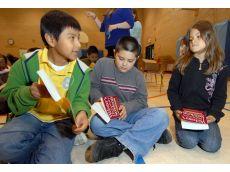 Allison Gant is nearing the end of a long but enjoyable task: delivering 2,000 dictionaries to third-grade students in Alamance County.
Three local Rotary Clubs, along with the help of the Kiwanis Club of Boone, are participating in the nation-wide Dictionary Project for the second year in a row.